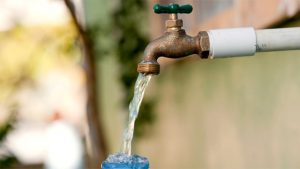 The Nevis Water Department announced yesterday that it had extended the current water rationing schedule to different parts of the island.
"The schedule previously published is likely to be altered due to the current severe drought conditions presently affecting the island and water services can be interrupted at any given time; and can be delayed longer than the time expected," the department stated.
During the water-rationing schedule, water will be shut off as early as 9 pm in some communities and return from around 4 am.
Islanders are urged to conserve water to ensure supply can be maintained.
Mainland St Kitts also began rationing water last month due to the drought.
The St Kitts Water Service Department shuts off water daily between 9 pm and 5 am.