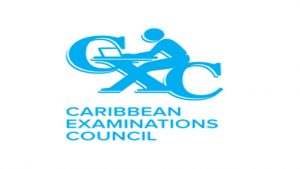 As the petition call­ing for all stu­dents to re-sit the 2019 CSEC Math exam fol­low­ing se­ri­ous breach­es of the ex­am­i­na­tion reg­u­la­tions gains momentum, stakeholders across the region are suggesting that only students in the territory where the breach occurred should be punished.
On May 16 the Caribbean Examinations Council confirmed that it had been made aware of a breach in examination security in Trinidad and Tobago where students were said to have used mobile phones and textbooks during the exam.
CXC said it is working closely with the Trinidad Ministry of Education to conduct an investigation surrounding the report and that "appropriate corrective action will be taken quickly to reinforce existing security measures and to mitigate any potential impact".
CXC conducts standardized qualification-level exams for 16 participating countries including the entire English speaking Eastern Caribbean.
Freedom FM spoke with Minister of Education and Youth, Deputy Prime Minister Shawn Richards on Wednesday, who said the cheating allegation is cause for concern. He agrees that CXC should conduct a full investigation and if it is determined that the breach was localized to Trinidad and Tobago, then candidates in the rest of the region should not be penalized.
"There are some persons who are advocating that the exam should be re-sat by all students throughout the entire CXC region now that is a bit difficult. I suppose on one hand one can argue that it's an effort to ensure that persons in the other territories would not have seen the exam ahead of time; however on the other hand, having prepared for that exam, should all the students have to pay the price for what transpired in Trinidad?
"I haven't seen any indication from CXC to say that they have discovered breaches within the other islands and as such that would warrant the re-sitting of the exam. I think perhaps it's for CXC to convene a meeting- it could be by teleconference- with all the CXC coordinators throughout all of the territories and get a sense as to whether or not it is felt that they have had breaches in any other island and then make a decision accordingly.
"So far, to me, it appears as if the situation is localized to Trinidad, and if that is the case, in my view, only those students should have to pay the price for those breaches."
The Education Minister said re-sitting the CSEC subject is not a simple matter and can be traumatizing for students.
In an interview with Freedom FM Kelvis Alford, a Math teacher on St. Kitts for over 20 years, expressed similar sentiment to Minister Richards, but said because the Math exam could have been leaked prior to candidates sitting the test, a region-wide re-sit may be required. He too expressed concern for students' state of mind having to take the exam for a second time, especially in light of the fact that Math is generally considered one of the more difficult CSEC subjects.
"There must be a full investigation into the matter because there may have been breaches outside of the country and that would have implications for having a region-wide re-sit. If it was confined to the country itself [Trinidad] then the culprits be dealt with because CXC has their policy with respect to how they deal with these situations.
"So for those who were involved in unfair practices or misconduct as it relates to the exams, they may end up missing say three years from being able to write exams for CXC, but for those not involved they may be given the chance to re-sit because of compromise.
"So for now, based on the information that is out there, yes- deal with it on a country level but if it is shown that the exam actually leaked beyond the country borders then that would have implications for the region so CXC would have to make a decision that all candidates must re-sit the exams."
The online petition, which has reportedly surpassed the 700 signature mark reads in part "Given the conditions and circumstances, it is only fair and just that all students in the entire region re-sit a supplementary mathematics exam which should be done before the end of the exam period, June 6th, 2019."
According to the Jamaica Observer, a CXC representative has since stated that the Council is considering the petition's recommendation and would notify relevant stakeholders of a decision in due course.