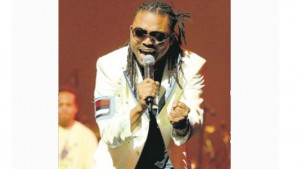 Soca star Machel Montano is suing the Telecommunications Services of Trinidad & Tobago (TSTT) for suspending its sponsorship deal with him three years ago.
Machel, who is now a brand ambassador with TSTT competitor Digicel, is seeking more than TT$2 million (US$302,965) in compensation – the money he said he would have earned for the remainder of the contract.
He claims in the lawsuit that he signed a deal with the state-owned telecoms provider for a 2012 to 2014 period, but the company suspended the contract in 2013 without giving a reason.
The TSTT's decision followed Machel's conviction in 2012 – along with fellow soca artistes Kernal Roberts, Rodney 'Benjai' LeBlanc and Joel 'Zan' Feveck – for assaulting four people at the Zen Nightclub in the capital, Port-of-Spain on April 27, 2006.
Machel's lawsuit alleges that despite demands requesting payment of monies owed to him under the sponsorship agreement, TSTT has refused to pay up.
The performer, who is represented by attorneys Larry Williams and Jacqueline Chang, argues that TSTT continues to unlawfully advertise its products and services by using his image and likeness on public buses, newspaper advertisements, public benches, bus stops, online music downloads and at its stores.