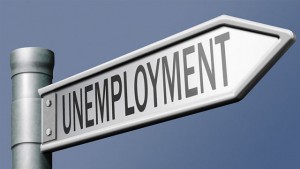 After more than ten years of operations Brownhill Communications, a call centre on Nevis, will be closing its doors, leaving more than 100 persons out of work.
The rumor had been floated more than a week prior to an official statement by Nevis Premier Mark Brantley on Monday evening confirming the company's impending closure. Some 138 employees will be going home effective September 3rd. The Premier indicated that he could not have said anything about the matter publicly until the company had had a chance to officially inform its workers.
"I am saddened to report that I have just returned from a meeting with the management and staff at Brown Hill Communications at their call center in Brown Hill where the staff was formally advised by Brown Hill Communications that effective September, 3rd 2019 that business will close its doors in Nevis. This will affect some 138 employees there with significant impacts on them and their families and to the wider economy of our island.
"It was 10 days ago on the afternoon of Friday 2nd August, 2015 at approximately 3.15pm that this devastating news was first shared with me as Premier of Nevis in a meeting convened between the management of Brown Hill Communications and my office…
The Administration did not immediately communicate this news to the Nevisian Public as Brown Hill Communications requested that it be allowed to speak to its employees before any public statement was made. They have today formally advised their employees and so I now speak to you in my capacity as Premier of our island.
"I convened an emergency meeting of the full Cabinet of the Administration on Sunday August 4th, 2019 to discuss the best response to the sudden news of the closure. The Cabinet has decided on various strategies to address this problem and I am leading the effort personally to find a solution. Since the announcement to us of the closure, the Administration has been in regular contact with Brown Hill Communications and its management team. My government's sole and urgent objective in this is to ensure that workers there are protected in the short term and that we find employment solutions for them in the medium to long term.
"To this end, I am pleased that Brown Hill Communications has committed that workers who worked with them for 1-7 years will receive a gratuitous payment of 3 months salary. Those who worked 8-9 years will receive 4 months salary and those who worked over 10 years will receive 5 months salary. In addition workers will continue to receive their bonuses and will be paid their holiday pay. Brown Hill Communications will be meeting with each employee to discuss his or her package which I am advised will be paid to employees as a lump sum before the end of September, 2019. My government is grateful to Brown Hill Communications for this kind gesture. We believe that this lumpsum payment will provide some interim degree of financial comfort for the affected employees as they seek to continue to meet their financial obligations while transitioning into new employment over the next few months."
The Premier informed that the Labour Department had already been mobilized to expedite severance payments to the affected persons. He further revealed that another corporate partner had been approach with regard to absorbing some of the displaced works, and the NIA has held discussions with other potential operators with a view to re-opening the facility in the near future.
"I have also been in close contact with the Labour Department on St Kitts and have had the further commitment that working through the Labour Department on Nevis, all entitlements to severance payment for the affected workers will be speedily addressed to further cushion the financial impact on them and their families of this sudden closure. The Cabinet has mandated the Minister of Labour the Honourable Spencer Brand and his team at the Labour Department to urgently meet with and advise affected employees and to provide maximum support for them during this difficult time.
"I should also advise that my Administration has already identified a corporate partner, Nevis International Bank and Trust (www.ibanknevis.com), which is presently in the process of recruiting employees for their new operations, to seek a commitment for the employment of some of these affected workers to fill various positions in Marketing, Customer Service, Information Technology and Human Resources. Interviews should commence shortly and I thank Nevis International Bank and Trust for responding positively to my request with such alacrity. I invite other corporate partners to seek to absorb as many of the affected employees as possible."
Affected workers were encouraged to be prudent in the management of their financial affairs in the interim until they found other employment.