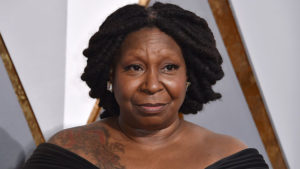 Actress and Comedian Whoopi Goldberg has told the government of Antigua and Barbuda that she wants to build a 200-room cannabis wellness resort here.
Goldberg made a presentation to the cabinet via video conference yesterday.
The Whoopi Goldberg team would build 200,000 square feet of greenhouse space for the growth of hemp—a relative of cannabis, according to the government.
A statement from Cabinet said the medicines which would be drawn from the harvested plant would be applied to the bodies of men and women who suffer various ailments. A laboratory and other infrastructural requirements would also be constructed.
"Most importantly, a hotel/wellness resort would be constructed that would market itself as a place where patients seeking medical cannabis/hemp can be applied. Those patients from the USA and Canada that have both cards and cannabis prescriptions would be welcome as guests in the 200 room Cannabis Wellness Resort."
It is estimated that such a property could be kept at more than 80% occupancy year-round.
The investment would reach about US$40 million dollars.
According to a statement from Cabinet "as soon as the certificate is granted, the group is ready to move. It does not require loans or any external financing, the Cabinet was told. There would be a special carve out for the Rastafarian communities in the growing and harvesting of the base material."