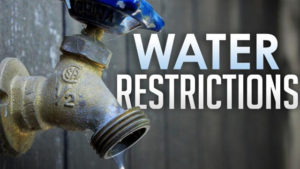 Minister responsible for Public Utilities Ian Patches Liburd tells Freedom FM that in order to address the water supply interruption issue in the Cayon area, the Water Services Department will be implementing a rationing system in the near future.
Over the past few weeks residents have complained about daily water stoppages that are unplanned and most time very prolonged.
The Minister explained that the problem is caused by drought conditions and increasing demand on water supplies, coupled with inadequate storage and supply structure on the island.
"I am advised that hydrological drought conditions which is directly impacting our surface supplies throughout the island it has caused significant reduction in surface water flow; and this deficit combined with an increase in demand has overwhelmed what seems to be our inadequate storage and supply structure resulting in residents in Cayon and St. Peters in particular experiencing frequent, unplanned supply interruption.
"You would recognize these two villages are rapidly expanding but they are supplied by unreliable sources and undersized storage tanks, but that doesn't give the people of Cayon any comfort.
"What I can say will happen in terms of an immediate response by the Water Services Department is that ta rationing program will be implemented in Cayon in an attempt to manage the limited resource in the most sustainable way, considering of course the water needs for all, while ensuring the already limited supply is not further depleted to a point where water is not available for human consumption, sanitation, fire suppression and other essential needs.
"This rationing we believe will allow the wells to be rested and preserve the ground water sources. St. Peters and Ogee Ghaut will also be rationed and we will provide more information as it comes to hand."
Minister Liburd commended the people of Cayon and other areas affected by water scarcity for their tolerance and understanding.