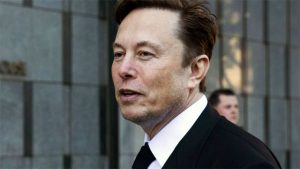 The government of the US Virgin Islands is trying to subpoena billionaire Elon Musk for documents in its lawsuit seeking to hold JPMorgan Chase liable for sex trafficking acts committed by businessman Jeffrey Epstein.
Musk has never been publicly accused of any wrongdoing related to Epstein, who killed himself in 2019 as he awaited sex trafficking charges in a federal jail in Manhattan.
But over the years, there had been unconfirmed speculation — encouraged by Epstein himself — that Epstein had advised Musk on certain business matters.
Spokespeople for Musk have denied those reports, but the government of the US Virgin Islands said in a court filing that it believes Epstein may have referred or tried to refer Musk to JPMorgan as a potential client.
The Virgin Islands, where Epstein had an estate, sued JPMorgan last year, saying its investigation has revealed that the financial services giant enabled Epstein's recruiters to pay victims and was "indispensable to the operation and concealment of the Epstein trafficking enterprise."