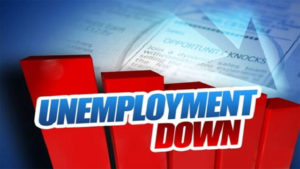 Prime Minister Andrew Holness says Jamaica's unemployment rate declined to a record low 9.6 per cent as at the end of January.
That is down from the 10.4 per cent out-turn for the last quarter of 2017, and dips below the 9.8 per cent recorded in the corresponding quarter back in 2007.
Holness said of note is the decline in youth unemployment. That fell to 23.8 per cent as at the end of January 2018, down from 31.7 per cent for the corresponding period last year. The unemployment rate among male youth fell by 4.7 percentage points to 20.4 per cent, while there was a 4.9 per cent decline in the female rate from 17 per cent in January 2017 to 12.1 per cent as at January 2018.
Among those counted in the 9.6 per cent who are unemployed, the Prime Minister said, are youth who are not trained, are below the educational attainment for their age, and are not currently attached to any institution.
"They would probably make up the largest portion of the unemployed," he said.
Holness also reported significant investments and development interest in business process outsourcing, tourism and hospitality, services generally, mining, and construction and civil development.
He noted, however, that the immediate constraint on the expansion of these enterprises is the availability of a labour force "that is at least at the minimum educational attainment level for their life cycle; that possesses work-ready attitudes; and are amenable to training".
Holness emphasised the Government's goal of ensuring that "no one is left behind" and that there is "equal opportunity for every Jamaican to self-actualize".
He emphasized that the best way to achieve this is by providing individuals with gainful employment.
Against this background, the Prime Minister said the Government has been proactive in implementing human resource development policies that ensure alignment between the output of the education and training institutions and the skill demand of industries.
Read more: http://www.caribbean360.com/business/unemployment-in-jamaica-at-record-low#ixzz5EXfjg6m1