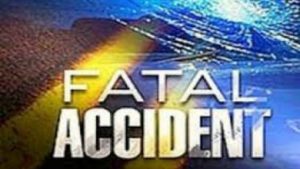 Police are investigating a traffic accident that occurred on the Southeast Peninsula Wednesday night which left one person dead.
The accident took place at about 6:30pm and involved a taxi omnibus TA499 and a rental car. Pictures taken at the scene indicate a head on collision which left both vehicles extensively damaged.
While it is not clear at this time how many persons were in the taxi unofficial reports indicate that a tourist couple was in the car. Unofficial reports further indicate that the rental car overtook another vehicle and collided with the taxi bus. The male tourist died at the scene while his female companion had to be taken to the hospital.
The taxi driver reportedly escaped any major injury.
Up until press time Thursday Police had only confirmed the time the accident occurred and that there was a single fatality. The identity of the deceased has not been revealed. Freedom FM understands that the driver of the taxi bus is not in police custody. An investigation is underway.