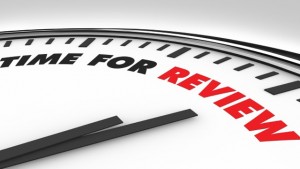 There is a call for a revision of the system under which elected Members of Parliament are granted partial immunity from prosecution.
Political analyst Dr David Hinds and former Speaker of the House D Gisele Isaac are of the view that politicians should be held accountable for what they say in and out of the House of Assembly.
Both have also agreed that the concept of parliamentary immunity is "nonsense" especially in instances where it is being abused.
"I do think that as a society we have to look at our politics and our political culture again. We have got to inject in the process a sense of national commitment. I think that is what is lacking we are substituting the party for the nation and once you begin to do that you lose sense of what your responsibilities are as national leaders," Dr Hinds said.
"I think it is nonsense. I think if one needs immunity, it is not in Parliament because the parliament is a national institution and the country supposedly is looking at what is going on there, the country takes its cue from its leaders and when you give leader's immunity and they abuse it, it becomes nonsensical."
He told the Big Issues programme on Sunday that parliamentarians should be held to the same standards as ordinary citizens or even higher and when one considers parliamentary immunity it lowers the standard of the elected member.
Isaac, who officiated as Speaker of the House of Representatives for 10 years, said parliamentary immunity was meant for "almost protecting a whistle blower."
"You were supposed to be able to come to Parliament and report without fear of reprisals on matters affecting the interests of the nation, not for personal grandstanding, not for debt settling, scoring goals and cheap points; so the idea was noble."
She stated further that it was not meant for name calling or slandering individuals, knowing that they will not be able to do anything about it.
"Your are putting something on the permanent record of Parliament that this person is that, or this person isn't that, and the person you are speaking about will never have the opportunity to stand up in that forum and say it is not true even if it is not so," the former speaker said.
Isaac said it would take constitutional reform to change the concept.
Trinidad & Tobago is the only country which allows a citizen the right to enter the House to defend his or her name, Isaac said.