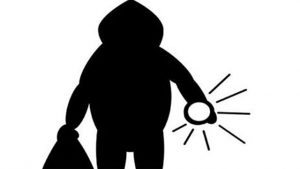 Two small businesses in Nevis were targeted overnight and their owners were counting their losses on Saturday.
Thieves broke into Rodney's Cuisine at Stoney Grove and stole all the top shelf liquors from the bar and two large bags of frozen fish from the freezer. Speaking to Freedom Fm on Saturday morning Ms Elliott said upon discovering the break in she had contacted the police. She further indicated that she saw the robbery as a challenge to her as a small business.
"Pabby Shop" at Fountain was also reportedly cleaned out by robbers on Friday night. The owner called Freedom Fm on Saturday morning and said on live radio that the thieves took a large quantity of items significantly more than was taken the last break in robbery at that establishment.
Freedom Fm will have more on this developing story.