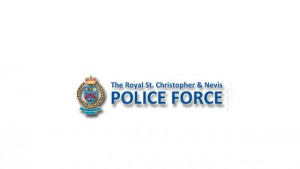 The Immigration Department supported by officers of the Special Services Unit (SSU) and the Anti-Drug Unit conducted a combined immigration compliance operation dubbed "Operation Legal Stay" on Saturday night (October 22) in the Newtown area. The objective of the operation was to identify and engage known persons who have over-stayed their granted time upon arrival, and persons who may have entered the federation illegally. Both categories of persons would be in violation of the immigration laws of St. Kitts and Nevis.Approximately one hundred (100) persons were interviewed during the operation, and over sixty (60) persons were allowed to leave after being able to provide documents to prove their legal status in St. Kitts and Nevis. The others including some who were unable to contact persons who could bring their documents to the Police were detained pending further investigation as to their residency status.
According to Inspector Jacqueline Browne, the Head of the Immigration Department, "this operation, "Operation Legal Stay" was one of the many ways the department ensures compliance." She added, "visits to jobsites and other such engagements are routinely done," and noted, "this operation was a more blanketed approach, and it yielded results.
Chief Immigration Officer and Commissioner of Police Mr. Ian M. Queeley said , "we hope that persons who visit will respect our laws, and if they would like to extend their visit, they do so legally."
Meanwhile During a visit to the British Virgin Islands (BVI) on the weekend, Prime Minister of St Kitts and Nevis Dr Timothy Harris decried the treatment being meted out to some Caribbean nationals in some countries across the region, adding that the countries that mete out such poor treatment should move beyond their 'small minds'.He did not specify any country when he made that comment.But Prime Minister Harris lamented that, even in some of the countries, Caribbean people who are married to locals are given a hard time regarding employment.
Prime Minister Harris bragged that successive governments of St Kitts and Nevis understand the importance of immigration and regional unity, adding that his country has remained true to the tenets of free movement within the regional bloc – CARICOM.
Freedom Fm ISSUES host commented on the comments of PM Harris in light of the round up and detention of 100 PERSONS from the Latino community by immigration officials here on Saturday.
ISSUES callers also weighed in on this growing debate