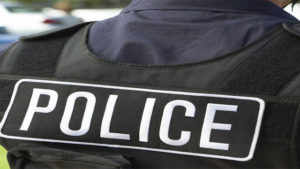 A fatal shooting has been recorded in St Kitts.
The deceased has been identified as Deondre Browne, alias "Bush", 24, of New Road, St Kitts.
The Royal St Christopher and Nevis Police Force (RSCNPF) says on September 9 between 11 pm and 11:30 pm, officers received reports of gunfire heard in the Buckley's area on St Kitts.
Upon investigation, Browne was found lying motionless on the ground in the movie theatre's parking lot.
Further examination revealed that Browne had been shot several times about the body. He succumbed to his injuries and was pronounced deceased at the scene.
Preliminary inquiries indicate that Browne had been walking in the parking lot when two armed assailants accosted him and opened fire.
The Crime Scene Unit (CSU) processed the scene and took into custody some items of evidential value.
An investigation into the matter is in progress.