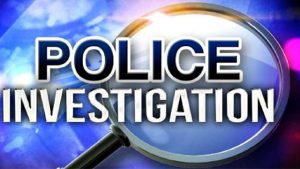 The Royal St Christopher and Nevis Police Force advises of the following situational updates and changes regarding the earlier posting headlined "FATAL FALL UNDER INVESTIGATION"
Gary Welch fell down the stairs as he was ascending from the first floor. He did not fall from the fifth floor as was previously stated.
We apologise for the miscommunication and all inconvenience(s) it may have caused.
Original Story
A tourist is dead after reportedly falling from the fifth floor of a local hotel on the Caribbean island of St Kitts and Nevis.
The Royal St Christopher and Nevis Police Force (RSCNPF) is investigating the circumstances that led to the overseas visitor's untimely demise. The unfortunate incident occurred around 8 pm on Tuesday.
According to a police report, emergency services (EMS) received a call for assistance for Gary Welsh, an elderly Caucasian man who had fallen to the hotel's ground floor.
Welsh, who arrived earlier that day on vacation with his family, lost his balance while at a bar on the hotel's fifth floor. Both EMS and the RSCNPF responded to the scene and Welsh was promptly transported to the Joseph N. France General Hospital for treatment via ambulance. He succumbed to his injuries en route to the hospital.
The RSCNPF expresses sincere condolences to Welsh's family and all those impacted by his sudden passing.
The incident is currently being investigated.