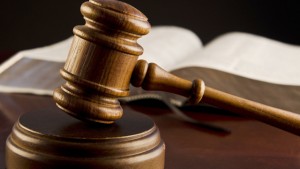 St. Kitts and Nevis' Director of Public Prosecution, Valston Graham said Monday he has had enough with Magistrate Donna Harris, a sister of Prime Minister Dr. the Hon. Timothy Harris after she threw Crown Counsel, Teshaun out of her court on Monday morning.
Graham pulled his Crown Counsel and court orderlies from Harris' court room with immediate effect and until further and requested an urgent meeting with acting senior magistrate, Reynold Benjamin.
"I need to make something very clear. I will never be an obstructionist to justice. My job is the furtherance of the delivery of justice in this Federation. When I took that decision today to suspend my prosecutors and court orderlies from appearing before Magistrate (Donna) Harris, it was done with proper justification in my view," Graham told WINNFM.
Graham said he will meet with senior magistrate Mr. Benjamin and try to resolve the issues.
"I find it intolerable the behaviour of magistrate Harris. You cannot insult, ridicule and denigrate the prosecutors that appear before you and without justification. I have tolerated it long enough. I am not putting up with it anymore," said Graham.
"Until the magistrate gets it right, and until I am satisfied that I and my prosecutors are going to be treated with respect, I am sending no prosecutor back before magistrate Harris. It is simple as that," Graham said.
Five young men appearing in Court for the first-time were ordered by Magistrate Harris to plead.
But this procedure is wrong since the charges are indictable matters.
Crown Counsel Vasquez tried on several occasions to bring this to the attention of Magistrate Harris, but she refused to hear him.
Harris ordered Vasquez to sit and eventually ordered him to leave her court room despite the intervention of other lawyer present.