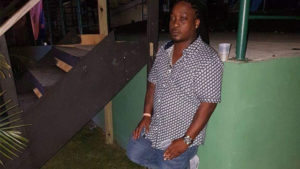 Multiple sources have confirmed that a son of St. Kitts and Nevis' Minister of Public Infrastructure, Posts, Urban Development and Transport, Hon. Ian "Patches" Liburd was killed by gunfire last night (Monday 27, August).
According to reliable reports Mickail "Mitch" Liburd was ambushed by at least three armed and masked men in the Pine Gardens, Shadwell area shortly after 10 p.m. as he got out of his car.
The young Liburd was reportedly shot several times.
Liburd's murder takes the number of persons killed for this year to 20.