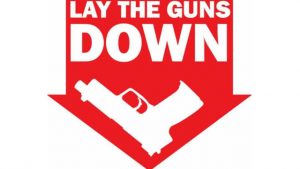 Message to THE PEOPLE
Good Morning St. Kitts and Nevis,
As our nation continues to mourn the loss of more and more of our young people,the St Kitts and Nevis Labour Party, our Party Leader Dr Denzil Douglas and myself, the Hon Marcella Liburd, send condolences to the families of those who lost their lives so tragically last night in Cotton Ground, Nevis. We urge our young people who are engaged in criminal activities to STOP THE VIOLENCE NOW!!
It is time for us to come together as ONE and take a stand against this crime that is plaguing our beloved country. Whether in government or now in opposition we in the St Kitts-Nevis Labour Party will continue to speak out and take action against crime.
We will not play the blame game with crime as some did. Instead we will continue to stay in our communities organizing community events: sports, fun days, health fairs, math classes, camps and development of soft skills to name a few. These community-building events keep our young people positively engaged and occupied and steer them away from gangs, guns and an early graves.
Our offices are always open. You can stop us on the streets sharing any ideas or strategies you may have for assisting with the fight against crime. This fight needs all of us.
Honorable Marcella Liburd.