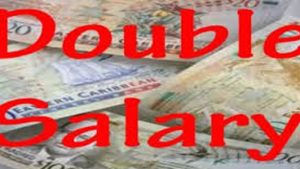 Government Workers are again rejoicing following a recent announcement that for a fourth consecutive year civil servants will be paid a double salary in December.
Prime Minister and Minister of Finance Dr. Timothy Harris revealed this at a meeting with SKN nationals in Miami on Monday.
"Since 2016 we've paid a double salary. Nowhere else in the world they have been able to do that, and we have been able to do that. It represents an 8.5% increase on their pay."
The double salary bonus is not only paid to civil servants but to government pensioners and persons enlisted on the STEP program.