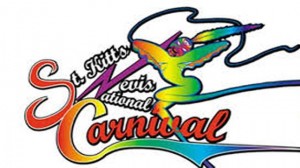 Sunday night's Senior Calypso Eliminations took place at Carnival Village turned out to be a "humdinger" with four ties and many other performances separated by just one point. As a result two alternates were named to go along with the top 16 semi finalists.
Carnival Chair and Chair of the Calypso Sub-Committee Sylvester Anthony was handed the results and the master of ceremonies Calypso Reggie announced the names of the semi finalists moving on to the Semi Finals showdown on December14, 2014.
They are:
Astro 243
Lord Kut 239
Singing Jackie and Socrates 236
Queenie G 227
Polo 221
I Soursop 220
Big lice 217
Godfrey and Kinta 216
Daddy Taxi 213
Rudder and Mr McGoo 205
Alamoulou and Qunatash 203
Lady diva 202
The First Alternate is Sparta, who came in one point behind Lady Diva with 201, and the Second is Bra Bread with 199.