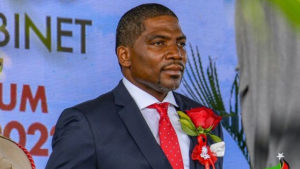 Prime Minister the Honourable Dr. Terrance Drew will assume chairmanship of the Organisation of Eastern Caribbean States (OECS) when the OECS Authority holds its 73rd meeting in Saint Kitts and Nevis.
The incoming chairman will be among speakers at the opening ceremony on Sunday 18th June 2023 which begins at 5:00 pm at the Eastern Caribbean Central Bank Auditorium.
Sunday's meeting will also serve to commemorate the 42nd anniversary of the sub-regional grouping, which came into effect on 18 June 1981. The 42nd Anniversary of the OECS is celebrated in Saint Kitts and Nevis from June 13-19, 2023, under the theme 'Vision. Integration. Sustainability'.