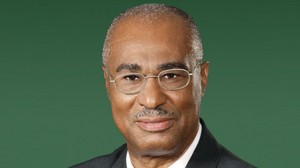 Former Premier of Nevis Joseph Parry told Freedom Fm Issues on Wednesday that the NRP is now entering phase two of their plan to have the party returned to form the next local government whenever elections are called.
In this phase the NRP will demonstrate the action plan to bring about economic transformation of Nevis, which will see increased tourism activity putting Nevisians back to work.
Mr Parry lamented that over the past 4 years Nevis has been at a standstill.
When asked how the NRP under his leadership would turn things around in terms of economic revitalization, health services, infrastructural development and education that would see a better quality of life for Nevisians, Parry said long term investment is a priority, creation of jobs and hotel development will spark Nevis' forward development.