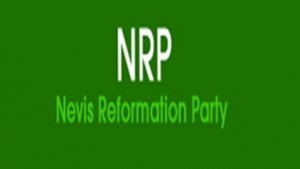 The Opposition Nevis Reformation Party says the closure of Brownhill Communications call center could not have come at a worse time, as it will exacerbate the unemployment problem on Nevis.
NRP Deputy Leader Dr. Kelvin Daley speaking on Freedom FM's issues on Tuesday:
"We all now that Brownhill Communications will unfortunately close its doors on September 3, and in that regard 138 persons will be out of a job, and it could not have happened at a worse time because it happened on the heels of the 400 plus persons who were laid off temporarily from Four Seasons Resort, but it also coincides with the huge amount of students who would have left school this year- over 140 students. And there also students who would have been
unable to find work since 2018 and even 2017.
"And so my friend Carlisle Powell did a rudimentary calculation which is best guess estimate because about how many persons are actually unemployed on Nevis conservatively, because I got some numbers from Social Security. We have about 28% of our population unemployed; that is one in every household of four persons. This is an unworkable situation, this is not good."
Dr. Daley lashed Premier Mark Brantley over the impending closure, alleging that the Premier knew weeks before he officially announced it to the Nevisian public on Monday, but had deliberately withheld the critical information for political reasons.
"What is bothersome to me is that the Premier was officially, he said, of this closure on August 3. We in the NRP knew that something was brewing even before that. We didn't want to say anything because we felt it was the obligation of the Premier to be informing people. He waited until Monday to make an announcement and it struck me very strange because he said his argument for not going public with the information was that he felt it was the job of Brownhill Communications to first communicate the closing to their staff.
"You are the Premier of Nevis not the Premier of Brownhill Communications. Your obligation is to quickly move with information so people can ready themselves. Think of the difference it would have made two weeks prior rather than two weeks later to persons' decision of what to do and he came yesterday and told the nation that he waited deliberately until the company had met with the workers and told them the bad news that they were being pink slipped. That is totally unacceptable.
"My belief is that he deliberately sat on the information for political reasons, and I'll tell you why. You saw all the promotion in Nevis for Culturama 45 going on; the place was full of Nevisians returning home for vacation and enjoying the festivities and he did not want to upset the apple cart. He made a calculated, political decision; not in the interest of the workers at Brownhill Communications, but in his own self interest, which is typical. So the workers were given two weeks less notice to prepare themselves to exit Brownhill Communications.
"That is a sad commentary on how governance in this country should work. I would have thought as the Premier of the country that he would make haste to inform those persons 'prepare yourselves o get going from this'. But we announced it two weeks ago, we told persons this was happening because we felt it was unconscionable that they were in limbo because whisperings started about six weeks before so this was nothing new. I'm saying if the Premier didn't know he should have known. I know that he knew, so what he said is a categorical lie, he knew."
Premier Brantley had indicated that the Nevis International Bank and Trust, which he says is recruiting staff for the start of its operations, had been approached about hiring some of the displaced call centre staff. Dr. Daley says this move should raise some concern.
Leader of the NRP Robelto Hector also expressed disdain for the Premier's handling of informing about the closure. He took a swipe at Premier Brantley's recent "keep the momentum" hash tag which speaks to good things happening on the island.
"When the Premier came on and indicated in some way that some bad days are ahead I couldn't believe it was the same Premier was saying some days ago that we must keep the momentum, and like I say the momentum that is in Nevis right now that I don't want us to keep is that momentum of unemployment, that momentum of people cannot finding work while some are having their double salary and it is not affecting them."