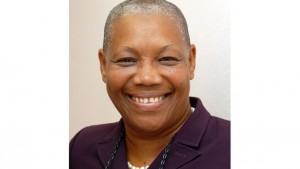 Basseterre, St. Kitts, April 12, 2018 – Permanent Secretary Ms. Sharon Rattan has been commended for standing up for her rights in challenging her political victimisation by the Timothy Harris-led Team Unity Government and the Public Service Commission (PSC) to demote her.
Following the change of government in mid-February 2015, the new administration removed Rattan from the post of Permanent Secretary in the Ministry of Social and Community Development and Gender Affairs and offered her a new position as Education Officer in the Ministry of Education.
Rattan has been home for nearly two years and has been paid monthly.
"She was sent a letter endorsed by the Public Service Commission without a hearing before the PSC. It is clear that the Public Service Commission is endorsing whatever (Prime Minister) Timothy Harris sends to them. There was no reason, there was no rationale for her demotion," said former Minister of Health, Community and Social Development and Gender Affairs, Hon. Marcella Liburd.
"Rattan refused to accept it, although there are many other persons in similar situations who have accepted various levels of victimisation. Rattan stood up for her rights and took the matter to court and was successful," said Liburd, the Parliamentary Representative for St. Christopher 2 (Central Basseterre).
"Stand up for your rights. This government has been trampling on the rights of civil servants and expect victims to do nothing, say nothing or just grumble or endure the victimisation," said Liburd, herself politically-victimised by the Kennedy Simmonds PAM Administration in the 1980's when she was dismissed from her teaching position at the Cayon High School after applying for study leave.
"I am really happy that Ms. Rattan stood up for her rights," said Liburd.
On April 6, the Government through the Attorney General, realising it did not have a case and in an effort to head off the April 10 court hearing, offered Rattan a position as Permanent Secretary in the Ministry of Posts and Urban Development with effect from June 1. A written Order of the Court is being processed.
Liburd on Wednesday also questioned the role of the Public Service Commission in "going along with a matter that is not only wrong, but a blatant injustice to a senior civil servant."
"Too many persons are suffering similar fate, not only in the public service but also in government-owned corporations," said Liburd.