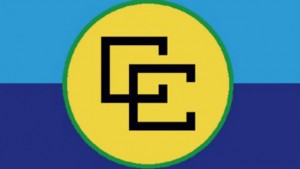 Martinique and Curaçao are set to become the latest members of the Caribbean Community (CARICOM).
CARICOM Chairman and Prime Minister of Dominica Roosevelt Skerrit told reporters at the closing of the 45th Heads of Government Conference in Port of Spain, Trinidad that a mandate has been given for all outstanding negotiations to be completed by the end of August so it can be ratified.
The French and Dutch-speaking islands will be formally welcomed to CARICOM at a special ceremony in Guyana.
Martinique and Curaçao will be Associate Members along with Anguilla, Turks and Caicos Islands, British Virgin Islands, Cayman Islands and Bermuda.
As associate members, Martinique and Curaçao will be allowed to attend Heads of Government meetings and participate in the deliberations of CARICOM bodies that they are part of.
The CARICOM website said associate members can be members of all CARICOM institutions except the Council of Foreign and Community Relations.
Loop News asked Skerrit if any decision taken to approach Cuba and Dominican Republic to join the integration movement.
"There were no formal discussions on respect to the Dominican Republic and Cuba but we believe in time to come they may very well become members of CARICOM," he stated.
Skerrit noted that more than a decade ago, the Dominican Republic was engaged but the discussions were suspended.
Skerrit said there is growing interest in CARICOM and the changing realities of the world could result in the Dominican Republic becoming CARICOM's 23rd member.