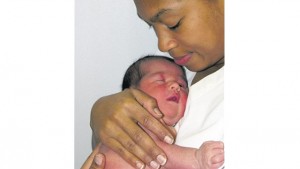 KINGSTON, Jamaica — Ahead of Sunday's celebration for mothers across the world, the world's 92nd best place to be a mother is Jamaica.
Norway is the number one world's best place to be a mother according to an annual survey.
In the Save the Children's annual State of the World's Mothers report, countries are judged based on maternal and child health, children's access to education and women's political and economic status.
Other Caribbean countries that came ahead of Jamaica included Grenada, 43; Barbados, 52; Bahamas, 64; Trinidad and Tobago, 67; St Lucia, 68; St Vincent and the Grenadines, 86. The Dominican Republic came in behind Jamaica at 95 to round out Caribbean countries in the top 100.
Somalia ranked as the worst place to be a mother for the second year running with findings showing that almost 15 per cent of Somali children do not live to see their fifth birthday, the charity said.
Findings from the report revealed that Washington, DC has the highest infant mortality rate of all the world's richest capitals as 6.6 babies die per 1,000 live births – making the US capital the most dangerous city in the developed world to be born. The United States was ranked at 33.