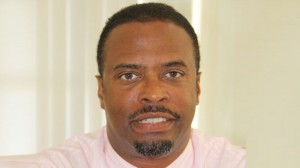 NIA CHARLESTOWN NEVIS (January 06, 2014) — A senior Police Officer of the Royal St. Christopher and Nevis Police Force Nevis Division announced on June 05, 2015 that in 2014 there was a 27.3 percent decrease in crime on Nevis over that of 2013 which represented a total of 107 crimes and described it as a healthy performance.
Divisional Officer Superintendent Hilroy Brandy made the disclosure when he addressed officers stationed on Nevis at the annual New Year's gathering. The event was held at the Charlestown Police Station on January 05, 2015.
"As you are aware, in 2012 the Strategic Planning Group drafted this Division's Policing Plan for the period 2012 to 2014 with the theme, "Strengthening Partnership to Build Safer Communities." Our goal was to reduce crime by 30 percent over the next three years, over the 2011 total of 392.
Meanwhile Deputy Premier of Nevis the Hon Mark Brantley in an exclusive interview on Winn FM said that the 30 % drop in overall crime from a year ago is a testament to the fact that the Nevis Division of the police force has worked hard to reduce overall crime on Nevis.
Brantley said there were significant reduction in homicides down from 10 in 2013 to 5 in 2014, decreases in break ins, in violent crimes, and a 65 % detection of crime in 2014.
The Deputy Premier pointed out all this was achieved in spite of opposition and criticisms against Nevis police officers by the COP.