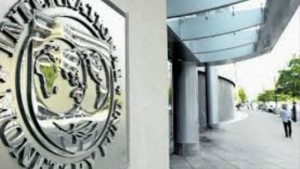 Although economic growth in St. Kitts and Nevis fell by 1.1 percent in 2019, the federation is projected to have the third highest growth in the ECCU this year and the second highest in 2020.
According to the IMF's October Regional Economic Outlook for the Caribbean, economic prospects are generally improving overall, but there is substantial variation across countries.
St. Kitts and Nevis, with 3.5 percent projected growth in 2019 is third to Dominica at 7.4 % and Antigua and Barbuda at 4 percent, but is expected to surpass Antigua in 2020 with a projected growth of 3.5 percent compared to Antigua's 3.3. Dominica is projected to again record the highest growth at 4.9%.
Over the past 5 years St. Kitts and Nevis recorded its highest economic growth in 2018 at 4.6 percent, the second highest in the ECCU behind Antigua with 7.4 percent.
The federation however had recorded less than 1 percent growth in 2017, and 1.8 % in 2016.
As it relates to the overall analysis for the region, the IMF says growth in tourism-dependent economies is expected to remain robust in 2019–20, supported by still strong growth in the United States, the main tourist market for the Caribbean. Tourist arrivals in the ECCU countries rose by 6.5 percent in 2018 and have remained robust in 2019, keeping the region's average growth at around 4 percent in both years, well above the historical average.
High public debt however, remains a major vulnerability for the region, making countries susceptible to tighter financial conditions.
High levels of nonperforming loans continue to constrain credit availability and increase the region's banks' vulnerability to shocks. Another threat to the region's financial stability is the continued loss of correspondent banking relationships.
The IMF is advising local banks to play a bigger role in securing CBRs if there are further exits of foreign banks from the region.