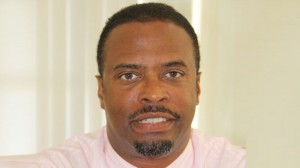 This afternoon I learnt that yet again violence has struck Nevis and specifically Cotton Ground. The double homicide there today marks 4 murders in that once peaceful village in the past few weeks. Words cannot describe the depths of my frustration and anguish. The pain for the victims, their families and loved ones but also the pain for Nevis and all Nevisians at home and abroad.
At a time when Nevis is experiencing unprecedented economic expansion and our island is being written about in publications globally almost on a daily basis as the next big thing in travel, we seem as a small community still to have within our midst the violent few bent on destroying this land we love.
Crime anywhere is always the biggest obstacle to meaningful development. It is no different in Nevis. All of us must come to grips with the reality that crime and in particular violent crime are symptomatic of deep seated societal ills. There is a bad mindedness and wickedness which has taken over the minds of some members of our community. We now feel that we are entitled to benefits rather than being willing to work for what we want. Parents see and know they have raised monsters and yet protect and defend them. Elements in the wider family and community do the same. The Police and law enforcement are ridiculed and attacked and we each demand that the other person does more to stop this madness whilst we ourselves do absolutely nothing.
Today is yet another sad chapter in Nevis' history. As an island we have a glorious present and an even more glorious future but both our present and our future continue to be threatened by violent crime. And so our Police will have to do more. Our schools will have to do more. Our parents will have to do more. Our churches will have to do more. Our community leaders will have to do more. Rastafari will have to do more. The Hindu and Muslim communities will have to do more. And most importantly our government MUST and WILL do more.
The Cabinet of the NIA has met with the Police High command in Nevis and they are clear as to what is expected. We demand results. This violence must stop and those responsible brought to justice. In the days and weeks and months ahead I ask for be fullest support of the public for our security forces. It will not and cannot be business as usual.
To the families now in mourning I offer deepest condolences. I am to hope that the tragedy which has unfolded over the past weeks in Cotton Ground hardens our collective resolve not to cede our island to criminals but to ensure that we protect it for generations of Nevisians yet unborn. In all this we ask for a Gods guidance grace and protection as we search for light in this our darkest hour.