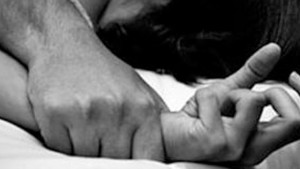 The Guyana Police Force (GPF) will be seeking the advice of the Director of Public Prosecution (DPP) on the way forward with respect to three soldiers, who have been accused of raping a 16-year-old girl at Lethem, Region Nine.
The three Guyana Defence Force (GDF) ranks, who were arrested immediately after the report was made on Friday, are still in police custody.
Their fate will be decided early this week once the DPP makes her decision.
According to information received, the 16-year-old turned up to the Lethem Police Station on Friday night with her relatives and claimed that she had been raped by the three soldiers.
It is unclear when the teen was sexually molested.
However, upon receiving the report, police ranks immediately went and arrested the three soldiers.
Police Divisional Commander, Ravindradat Budhram confirmed that a file on the matter will soon be sent to the office of the DPP for further advice.
When contacted yesterday, the GDF Public Relations Officer, Major George would only say that he is aware that an allegation of rape has been made by a female against three soldiers and the matter is currently being investigated.