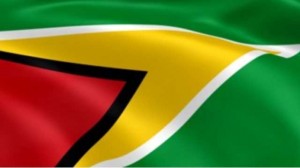 Guyana defeated Puerto Rico 3-1 last evening to climb atop Group D of League B of the Concacaf Nations League.
This was Puerto Rico's first defeat of the season.
Puerto Rico took the lead in the 11th minute when Leandro Antonetti found the net after receiving a pass from Darren Rios.
Antonetti had an opportunity to put Puerto Rico 2-0 up in the 47th minute but he narrowly missed his target.
Guyana's goal magnet Omari Glasgow opened scoring for the Golden Jaguars in the 60th minute from the penalty spot after Kelsey Benjamin was brought down inside the box by the Puerto Rican defence.
Three minutes later, Benjamin put Guyana ahead after capitalising on a drive into the box by Liam Gordon.
The final blow for Puerto Rico came in the 85th minute when Deon Moore intercepted a pass from goalkeeper Joel Serrano and scored.
Following the victory, Golden Jaguars Coach, Jamaal Shabazz, commended his players for responding to the tough challenged posed by their opponents.
"Puerto Rico is a team that could possess the ball and being able to recover, equalise and then trying to play our game…that was a tremendous effort by the players and I give total respect to them," he said.
Moving forward to the second leg match on October 17th at the St Kitts and Nevis Football Association Training Centre in Basseterre, Shabazz said being prepared and remaining focused will be key for Guyana as they seek to remain unbeaten in their group.