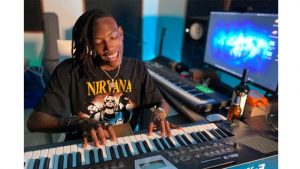 Grenadians have taken to social media to defend their country from being painted as a "homophobic" and "crime ridden" place.
Grenadian netizens began their defence after US actor and director Tyler Perry offered a $100,000 reward for information on the murder of Josiah 'Jonty' Robinson.
Perry made the plea yesterday after speaking with Grenadian publicist Yvette Noel-Schure, who was a close friend and mother figure to Jonty.
"A few days ago I got an extremely heartbreaking phone call from my friend, Yvette Noel-Schure. Through her tears and grief she was telling me that in her home country of Grenada, a young man that was like a son to her was murdered. My soul ached as she shared that he was a young, gifted singer who was murdered because he was gay," Perry wrote on Instagram, where he has over seven million followers.
"My mind immediately went to Mathew Shepard, and all the other victims of racist, homophobic, anti-Semitic, xenophobic, senseless violence. This kid was 24, how is this ok? His mother is devastated".
Jonty of Beaulieu, St George was found dead on BBC beach on June 18, 2023.
The Royal Grenada Police Force (RGPF) refuted the claims that he was killed because of his sexuality.
An autopsy found Jonty strangled before his body was thrown into the ocean.
Grenadian netizens called on Perry and others to allow the police to do their investigation before shining a negative spotlight on their "peaceful" island, which depends heavily on tourism.
"Tyler, there has been nothing to suggest that this is the case. Murdering people because of their sexuality is not a practice for Grenadians. This isn't Afghanistan, Brunei, Iran, Mauritania, Nigeria (some states), Qatar, Saudi Arabia, Somalia, Sudan, United Arab Emirates, Yemen where you can be killed for expressing your sexuality. We are glad you are offering a reward to find the offender(s), however, I'm also saddened by the impact of the inaccuracies of the post. This is major slander and your source, Ms Yvette Noel-Shure knows that the reason for his death was and still is not confirmed," one person wrote.
Another person commented: "This is an irresponsible post Tyler Perry. This is an ongoing and unsolved case. There is zero evidence to suggest a hate crime. The evidence may point to something else. RIP to the young man but do not make a scandal and mockery out of his death like this".
A woman wrote: "We all agree Jonty's needs justice and for his family to have closure. But pushing the narrative that he was murdered because he was gay is completely wrong. No one knows what happen. All this is unnecessary and unacceptable and it will begin to affect Grenada tourism. Labelling My home land as homophobic is wrong.
But it was not all condemnation for Perry and Noel-Schure as some thanked the duo for using their platform to amplify the case and issues faced by Grenada's LGBTQ community.
"Jonty and other queer people go to the police with reports of violence against them and get laughed out of the station. Jonty was murdered and [you'll] rejoiced publicly on social media while his mother is still grieving. Almost 6 weeks later and the police didn't have s**t to say. Now [you'll] care about Grenada's reputation? Grenada hates queer people," one person wrote.
Another person commented: "The autopsy said he was strangled, force blunt trauma in the head and drowned, there is no homophobia all of a sudden? After he had been beaten and raped on many occasions, all of a sudden no homophobia, after you all were on Facebook being disgusting the day his body was found, no homophobia? Ok then."