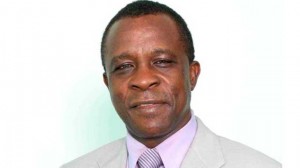 ST GEORGE'S, Grenada (CMC) — Grenadians will be voting in a referendum on November 6 to determine whether or not the Trinidad and Tobago-based Caribbean Court of Justice (CCJ) should be the island's final appellate court instead of London's Privy Council.
This was confirmed by Prime Minister Dr Keith Mitchell late Wednesday.
Describing the move as a bold and courageous step in regionalism, Mitchell said that there comes a time in life when bold decisions become absolutely necessary.
"Voting yes for the referendum is a decision that will shape the future of our country, it's an opportunity to showcase our regionalism at work," he said.
"The CCJ has the potential to be the next regional pillar of strength," he said, while pointing to other regional institutions such as the OECS Court of Appeal and the University of the West Indies.
Nationals in Antigua and Barbuda will have their own referendum on the CCJ on the same day as Grenada.
The constitution for both islands mandates that a referendum be held in order for changes to be made to the constitution. The yes vote must receive a two-thirds majority from the voter turnout on referendum day for it to be accepted.
Commending the Mitchell-led administration on the decision to undertake a second referendum, almost two years after a similar one failed to get a yes vote, Prime Minister of Barbados Mia Mottley told a packed trade centre at the launch of promotional activities here on Wednesday that the CCJ is not a creature of regional politicians, but an institution to resolve issues by all.
Speaking on the topic: 'Breaking the Chains of Colonialism for one United Caribbean,' Mottley said: "People must understand fundamentally that the court is simply the best way that you can resolve decision in your life."
Sharing information about the organisational structure of how judges are appointed and how court receives its finances, she said that for those who fear that politicians will control the court because they will play a role in how it is financed they should have no fear because the court is operated by a trust fund.
"Governments in this region already gave the US$100 million to establish the trust fund and they don't appoint officers," she said, later disclosing that Barbados which was the first of two states to accept the CCJ has had judgements against it.
Speaking on the matter of access to the court, she said that people need to have freedom and choices. "Freedom is choice and if you don't have a choice you don't have freedom, and if you can't afford and you cannot access it, you don't have a choice," said Mottley — a lawyer by profession. "Justice must be affordable and swift," she added.
In November 2016 Grenadians voted against the CCJ by a margin of 9,492 in favour and 12,434 voted against in a referendum which had six other Bills. The CCJ Bill is presently before the Lower House of Parliament.
The Caribbean Court of Justice (CCJ) settles disputes between Caribbean Community (CARICOM) Member States and presently serves as the highest court of appeals on civil and criminal matters for the national courts of Barbados, Belize, Dominica and Guyana.