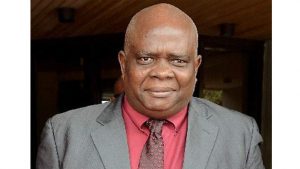 FORMER radio talk show host Ricardo "Gla­diator" Welch was yesterday awarded $700,000 plus interest in damages, after a High Court judge ruled that three of his colleagues had defamed his name when they accused him on their radio shows of being a homosexual, along with other derogatory comments.
The three—Devon Welch (no relation), Andy Williams and Juliet Davy—had also accused him of stealing public funds by extorting money from the People's National Movement (PNM).
While Justice Mira Dean-Armorer, who presided over the matter at the Hall of Justice in Port of Spain, ruled that some of the terms used to cast aspersions on Welch regarding his sexual orientation were not defamatory, she found the three defendants did in fact have the intention of damaging his reputation, given they had "declared war" on him in the run-up to the 2010 general election.
Some of the terms they used were: gay, empress, Gladys, nastiness and dutty.