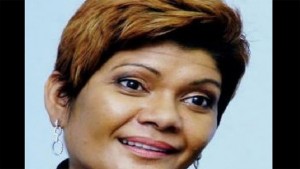 KINGSTON, Jamaica, Monday May 9, 2016 – A former member of the ruling Jamaica Labour Party (JLP) who was found dead last night is believed to have committed suicide.
Police say that Faye Reid-Jacobs, who unsuccessfully contested the by-election in Westmoreland Central in December 2014 after the MP and then Agriculture Minister Roger Clarke died, allegedly ingested a chemical substance at her Long Mountain, St Andrew home around 6:30 p.m.
She was taken to hospital but passed away about two hours later. Reid-Jacobs lost to the PNP's Dwayne Vaz in the 2014 by-election. And she stepped down as the party's caretaker for the constituency in September of the following year.