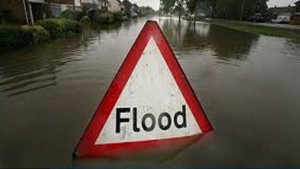 A flash flood watch is in effect for low-lying and flood-prone areas of St Kitts, Nevis and Anguilla until 12 noon today.
The Antigua and Barbuda Meteorological Service says a large rain-band associated with Hurricane Tammy is producing moderate to heavy showers over some islands and these conditions are forecast to persist and could spread northwards during the next 12 hours.
It says already in excess of 3 inches of rain have fallen in some islands. It says this advisory can be upgraded to a warning at short notice.
A flash flood watch means that moderate to major flooding is possible but not imminent in the watch area.
Flash flooding is a very dangerous situation.
Residents in low-lying and flood-prone areas should make preparations for flooding to safeguard life and property.
The met service says residents should be prepared to move to higher ground if flooding rains develop or a flash flood warning is issued.