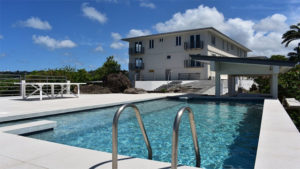 St Vincent and the Grenadines will soon see the doors to a new hotel open on the island.
Invest SVG in a social media post says it will be all systems go, come August 1 at La Vue Hotel and Beach Club, according to Adem Adem, one of the business partners/investors at A&A Capital Inc.
It says the 5-star hotel, located on Indian Bay Point, will feature 19 rooms (15 king-bed and four double rooms), three restaurants, several bars, a gym (with squash court and sauna), a spa, a tennis court; and it will be fully wheel-chair accessible.
Invest SVG says: "It's definitely one of the most exquisite views in St Vincent and the Grenadines, sure to attract patrons from home and abroad, and setting itself as inspiration to potential investors!"