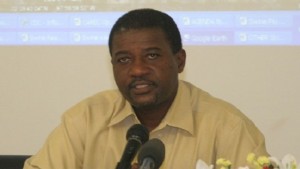 Basseterre, St Kitts, February 28, 2019 – A call has been made for the Timothy Harris Unity Government (THUG) to the declare war against pedophiles and rape.
"In other words, in St. Kitts and Nevis, we have sown the wind with rape and we continue to reap a whirlwind of violence. In 2019, 25 to 30 little girls will become mothers. Government has to declare a war against pedophiles and rape," said Dr Patrick Martin, pediatrician and physician executive in an oped headed Top Cops, Gang Violence Prevention and Control.
Dr Martin suggested that money should be diverted from frivolous and vexatious intentions to bolster Child Protection, and the prevention and prosecution of sexual offenses.
"We can agree to allocate our taxes to programmes proven to constructively engage young people. The paltry 7.2 million dollar budget for Youth, Sports and Culture should doubled or tripled.
Where would money come from? There are scores of people pretending to be poor who are receiving $500 per month," said Dr Martin, who further asked "what about the tens of millions being spent to prosecute court cases because of ill-will and hatred? That money that should go to ensuring all secondary schools have robust programmes in Creative Arts, Performing Arts, Military Arts, Trades and Sports."
Dr Martin said residents are sick and tired of gang violence and the cycles of contract killings is to repeat the obvious.He noted the forthrightness of the top cops of Anguilla, Dutch St Maarten and St Kitts and Nevis after their meeting in Basseterre as "refreshing, just like the winds currently blowing across the islands."
"We heard of their meeting to address the existential threat that is gangs, contract killing and transnational movement of the same. Such phenomena is nothing new; the openness of the top cops is. Their honesty ought to be a springboard for real action," said Dr Martin, who pointed out that when Commissioners of Police speak, "they do so (or ought to) from the standpoint of intelligence."
He said the disclosure by the top cops "proves that sound information has been and is available to our political directorates." "Our Cabinet has to move with alacrity because threats to development are not only exogenous, but homegrown. One stray bullet will send our 1.1 million visitors scurrying to other destinations," said Dr Martin, the former chief medical officer.
"Now that the top cop has told us what Cabinet knows, and with the Faith Community recently adding their pastoral weight, I expect government to engender an all-party emergency response to suppress existing gangs and their trafficking businesses. Measures should include removal of prohibitions demonizing Cannabis, and a vigorous assault on modern-day slavery i.e. the trafficking of girls, boys and women for the sex trade," Dr Martin said. He further suggested that government must also act now to reduce the supply of recruits for the gang culture. "They are the boys (and girls) who are unsupervised and sexually abused. They are typically the products of unplanned/unwanted pregnancies.
"What is done to children, they will do to society", so said the late American psychiatrist, Dr. Karl Menninger. Our African ancestors powerfully stated, 'The child who is not embraced by the village will burn it down to feel its warmth," said Dr Martin.