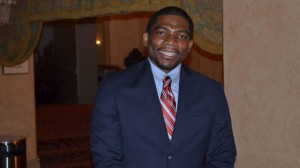 The first reading of the Cannabis Bill 2019 in the National Assembly Thursday was all about political gimmickry, according to Dr. Terrance Drew, Labour party Candidate for Constituency #8.
"I've always said I expected the Prime Minister to do exactly this. This is a political move- this is for political expediency, a political gimmick., that is why it was tabled. Not only that, he was put under tremendous pressure by the declaration of the court in the Ras Sankofa case, so I do not trust him on this and I don't think the population or the Rastafarian community should trust him on this. Because he has been very aggressive in a negative way towards the Rastafarian community and the whole issue of cannabis, and he's always used derogatory terms to describe cannabis and the Rastafarian community.
Dr. Drew said he had been an expert witness in the recent case, giving testimony on Ras Sankofa's behalf that marijuana is a product or plant that has beneficial health impact and is not all negative as the government side was purporting during the case.
The medical doctor is charging Prime Minister Dr. Timothy Harris with hypocrisy on the the issue of marijuana, adding that the Rastafarian community has been marginalized for too long.
"I think the people in this country understand that I have been defending marijuana, where it should be used as part of religious practices in the Rastafarian community and should also be used for medicinal and other purposes; that has always been my position. However I think the Prime Minister is hypocritical on this issue and I use such a strong word is because he not only attacked marijuana, he attacked the Rastafarian community. He said they call it the herb and they want to blow it in people face. I think he was disrespectful and small minded in his approach, and that is why I think the Rastafarian community should be reminded of his utterances and derogatory statements."
He said for him the issue of marijuana use was not political, but justice especially for the Rastafarian community, which had been marginalized due to biasness and not by anything supported by science.
"That is why I am happy about the declaration made in the Ras Sankofa case, and now the Prime Minister wants to take credit – that is what we call Monday morning quarterbacking. He never supported it in the first place and now that he judgment has been handed down he's trying to put himself out there for political gain."