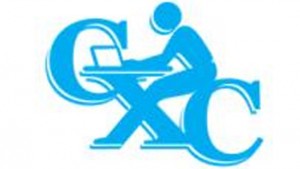 Following investigations into an alleged examination breach in Trinidad and Tobago in May, the Caribbean Examinations Council (CXC) announced Friday that candidates across the region will not have to re-sit the CSEC exam.
According to a statement from the Registrar of CXC regarding the exam breach investigations:
"After receiving written reports, examining other material and following due diligence it appears that there was no breach of examination papers before or during the time of the examinations to this date. However, it is clear that there was lapse supervision in some examination centres. That has been addressed. Any irregularities in any centre will be addressed as is done after every examination. As such there will be no re-sit of any CXC® examination which has already been taken."
The Registrar went on to give the assurance that the principle of fairness will be paramount in their dealings with these unfortunate incidents.
The Caribbean Examination Council (CXC) was scheduled to meet with CARICOM Ministers of Education on Friday to discuss the CSEC math cheating fiasco, however not every territory was represented.
In May CXC launched an investigation into a suspected examination breach in Trinidad and Tobago when videos surfaced of students being allowed to use text books and cellphones during the CSEC math exam.
There was also an allegation that candidates may have had access to the math test prior to the actual sitting of the exam.
A petition soon surfaced calling for the entire region to re-sit the CXC math exam, however despite the support garnered, did not find favor with all education stakeholders in the various territories. Some government officials, including St. Kitts and Nevis Minister of Education, Deputy Prime Minister Shawn Richards opined that if the investigation revealed the cheating was confined to Trinidad, only candidates there should be made to re-sit the exam, instead of penalizing students across the region.
Freedom FM understands that Friday's meeting of Education Ministers was to be held in Barbados, but consisted of a select committee which did not include all member countries. Freedom FM also confirmed that St. Kitts and Nevis was not represented at that meeting and therefore was not involved in the discussion with CXC officials on what actions would be taken with regard the CSEC math exam issue.
According to CXC's regulations pertaining to misconduct, depending on the gravity of the offence, candidates found guilty could have their results in the subject cancelled, lose a grade, or be disqualified and debarred.