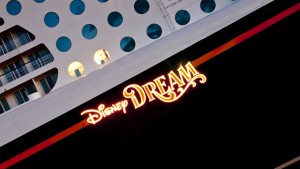 FLORIDA, United States – Disney's cruise ships appear to be emulating the success of the entertainment giant's land-based attractions judging from the results of the latest Cruise Critic Cruisers' Choice Awards.
The 2015 Awards, announced Monday, saw Disney Cruise Line leaving the competition in its wake, with wins in 12 categories.
For the third year in a row, Mickey Mouse's cruise line won the coveted "best overall" cruise line award. The Disney Dream ship also scored big by winning in the large ship category, while the Disney Wonder sailed away with the award in the midsize category.
Other awards bagged by the cruise line include Disney Dream's wins for "best cruises to the Bahamas" and "best entertainment," as well as Disney Fantasy's wins for "best for families," "best cabins," and "best service."
Awards are bestowed in three ship categories, based on passenger capacity. Large ships carry 2,000 or more passengers. Midsize ships carry 1,200 to 1,999 passengers. Small ships carry fewer than 1,200.
The awards are based on consumer reviews by members of the Cruise Critic website.
Another big winner was Oceania Riviera with four awards including "best dining" and "best cabins" in the midsize category for the second year in a row, in recognition of the variety of fine dining options, Culinary Centre and elegant cabin furnishings.
Also picking up an award for the second consecutive year was Carnival Liberty, which was named "best value for money" in the large ship category.
Holland America's Nieuw Amsterdam took the cake for best dining on a large ship, best Caribbean cruises, and best cruises from Florida.
"Cruise Critic's community of cruisers is the largest in the world, so to be named to this list is truly an honour," said Carolyn Spencer Brown, editor-in-chief of Cruise Critic.
"Of the thousands of reviews we received in 2014, these ships represent the best-of-the-best, qualified by travellers who have sailed first-hand and shared their experiences once they returned."