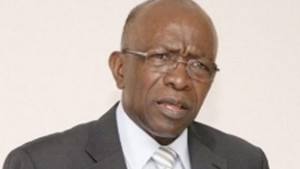 Jack Warner has lost a crucial round in his fight against his extradition to the United States to face fraud charges in the high-profile FIFA corruption scandal.
A judge in Trinidad and Tobago has dismissed Warner's application for judicial review of the decision by Attorney General Faris Al-Rawi to sign off on an Authority to Proceed (ATP) which gave the green light for extradition proceedings against the former FIFA vice-president to commence.
Justice James Aboud said the process in the magistrate court – which was on hold pending the outcome of Warner's application for judicial review – can resume. But he also gave a 28-day stay to give Warner's legal team the opportunity to appeal the decision.
In a 50-page ruling, the judge agreed with Warner's lawyers – Senior Counsel Fyard Hosein, Rishi Dass, Sasha Bridgemohansingh and Anil Maraj – that the extradition treaty signed between Trinidad and Tobago and the US did not conform with local extradition laws, but said that was not sufficient grounds to stop the extradition process.
Aboud said even though there was some non-conformity between the treaty and the domestic extradition laws, it was not sufficient to quash the order.
"If strict conformity is required, there would be no state in the world in which we could reciprocate," he said.
Warner was one of several current or former FIFA officials indicted in the US court in May 2015.
He is accused of racketeering, wire fraud, money laundering and bribery. It is alleged, among other things, that he began to leverage his influence and exploit his official positions in FIFA for personal gain from the early 1990s; accepted a US$10 million bribe from South African officials in return for voting to award them the 2010 World Cup; and bribed officials with envelopes each containing US$40,000 in cash.