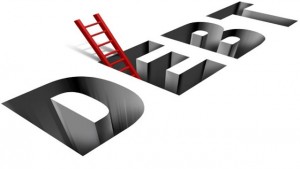 The International Monetary Fund (IMF) is urging nations with Citizenship by Investment Programmes (CIPs) to use the funds to pay existing debts.
That edict came from Deputy Director of the Western Hemisphere Department of the IMF, Adrienne Cheasty. In a press conference in Washington DC, on Friday, she urged countries with existing CIPs, like Antigua & Barbuda, to use the programmes' profits wisely before they become obsolete.
"For example, if Canada or the European Union felt the programmes were not being managed well, they could disappear," she said.
St Kitts and Nevis' CIP has already attracted negative attention from international governments and led to Canada's imposition of a Visa requirement for St Kitts and Nevis' citizens. The US' Financial Crimes Enforcement Network (FinCEN) also issued an advisory saying that some foreign individuals were abusing the country's CIP and obtaining SKN passports for the purpose of engaging in illicit financial activity.
Cheasty said similar restrictions could soon be implemented by other territories, bringing a swift halt to the CIP trend sweeping across Caribbean.
She further cautioned nations that do not yet have their own CIP that while the programmes have proven lucrative for some islands, they must be monitored "very impeccably" to be successful.
Antigua & Barbuda is one of four countries in the region with a CIP. The others are Grenada, Dominica and St Kitts and Nevis.