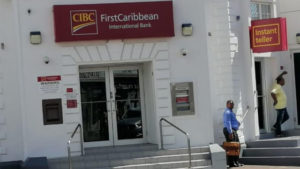 Canadian Imperial Bank of Commerce CIBC on Friday confirmed that it has reached an agreement to sell the majority shares of its Caribbean entity FirstCaribbean International Bank to GNB Financial Group Ltd.
According to a press release from CIBC FirstCaribbean International Bank, CIBC remains a significant shareholder as new entity chaired by Jaime Gilinski acquires majority stake; and both parties committed to continued growth for FirstCaribbean.
The release stated that GNB will purchase 66.73% of the shares of FirstCaribbean, subject to the approval of local regulators, while CIBC will retain a 24.9% interest in the bank.
GNB Financial Group, reported to be worth $26 billion, forms part of the business conglomerate of Colombian billionaire Jaime Gilinski Bacal.
The sale is estimated at US $797 Million.
FirstCaribbean Bank, which is headquartered in Barbados, says it has over 2,700 staff, and 57 full service branches in its 16 regional markets; it operates two branches in St. Kitts and Nevis.
In a comment attributed to Gilinski, he has "been impressed by the strength and stability of FirstCaribbean and is excited about its prospects for the future".
The bank's release makes no mention of when the sale is expected to be complete.
How will this latest sale of a major bank in the region affect the bank's customers and staff in the OECS? Unlike the recent sale of Scotiabank operations in the region, the Eastern Caribbean Central Bank (ECCB) has not made any public statement on the issue. Freedom FM understands that the matter is being driven by the home regulator, the Central Bank of Barbados.