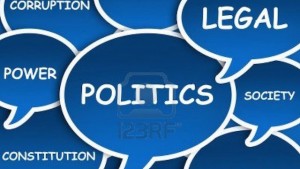 A three-day regional workshop aimed at providing an assessment of the capacities, activities and needs of the Guyana-based Caribbean Community (CARICOM) Secretariat began here on Monday with a senior regional public servant calling for increased involvement of women in the electoral process.
CARICOM Deputy Secretary-Genera, Ambassador Manorma Soeknandan told participants that it was encouraging to see a strong field of men partnering to increase the participation of women in the electoral processes at the national and regional levels, since they are the majority stakeholder.
The CARICOM Secretariat-United Nations (UN) workshop on" Building Resources in Democracy, Governance and Elections" (BRIDGE) will discuss, among other things, promoting women's electoral and political participation through UN electoral assistance, and a guide for electoral management bodies on promoting gender equality.
Ambassador Soeknandan said CARICOM believes it is every citizen's right to be informed and to participate in the electoral process, free from fear or intimidation.
Since the practice of mounting CARICOM Electoral Observer Missions began in 2000, more than 25 have been mounted and the Deputy Secretary-General said "though small, CARICOM Observer Missions have always been extremely qualified and experienced.
"More importantly, the team members are familiar with the political scenery of the Caribbean, its traditions, culture, characteristics and are in a better position to monitor and evaluate the process to ensure its conformity to both international and domestic laws.
"They understand how to conduct their business and how to communicate with the society members, because they themselves are an integral part of it. These existing human resources, capacity needs to be upgraded, multiplied and sustained," she added.
United Nations Resident Coordinator, Khadija Musa, said the workshop represents an important step in the constructive relationship between the UN and the CARICOM Secretariat.
She said the need for supporting women's political participation is critical in ensuring peace and inclusivity in stable, democratic societies.
She told the delegates, including Chiefs and Deputy Chiefs of CARICOM Observation Missions over the last 15 years, and representatives of multilateral organisations including the Organisation of American States (OAS), the Organisation of Security and Cooperation in Europe (OSCE), the Organisation of Islamic Cooperation (OIC), and the African Union, that all the necessary steps must be taken to maintain and strengthen the public's confidence in electoral observation systems.
She said impartiality, professionalism, and integrity were key guiding principles in building confidence in international elections support and observation.
The UN representative said that the meeting provided a unique opportunity to share experiences, good practices and lessons learnt, since credible, genuine and inclusive elections are necessary to consolidate democracy and the promotion of rights.
In addition, she noted that they also play an important role in bringing about sustainable peace and development in societies.