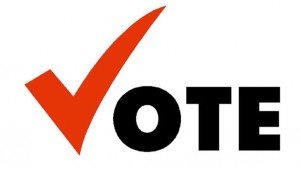 The ballots have been counted in a vote to elect new Barbuda Council members, but before the ink was dry on the results, the Barbuda People's Movement, BPM, requested a recount.
Both parties walked away with two seats each. However, the Antigua Barbuda Labour Party (ABLP) retains control of the council.
After Tuesday' night count, The BPM's Nadia John racked up 422 votes, but lost to the ABLP's Emerick John by one vote. Her party is now demanding a recount and has already formally written to the returning Officer John Jarvis, seeking the recount, based on the closeness of the vote.
Former BPM Senator Linton Thomas supported the call, explaining that a spoilt ballot was counted in favour of the ABLP's, Emerick John.
"There were eight persons named on the ballot. The person… voted for five. Therefore making that particular ballot a spoilt ballot," he said.
The Barbuda People's Movement (BPM) occupies three seats on the council while the ABLP holds the remaining eight.
Three new faces now hold positions on the Barbuda Council, with one of them making a triumphant return.
Leader of the Barbuda People's Movement Trevor Walker led the pack with 460 votes, cementing his seat on the council.
A pleased Walker told OBSERVER media a tight campaign and a lack of resource made his party's fight a tough one.
He believes his victory is evidence of the Barbudan people's confidence in the policies of the BPM.
"It was very difficult for us, but I think we demonstrated to the world that we are still very viable and the people of Barbuda still have good interest in the Barbuda People's Movement.
Walker's colleague Saleim Cephas received 429 votes.
The last slot on the council was filled by the ABLP's Robbie Burton who amassed 439 votes.
The remaining candidates, Wesley Beazer, Adrian Lee, and Fabian Jones, walked away with 421, 406 and 366 votes respectively.
The Barbuda Council consists of 9 elected seats, half of which are contested every two years and two ex-officio seats, one held by the Member of Parliament for Barbuda and the other by an appointed Senator.