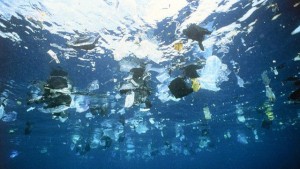 Health Minster Molwyn Joseph said the ban on the importation of all plastic bags, except for those used for garbage collection and disposal, will take effect from January 1, 2016.
"January 1, 2016 was established as a ban to allow for further consultation across the board and to give the business establishments the opportunity to prepare for the transition," Joseph said yesterday during the Ministry of Health's second quarter review.
The ministry will impose a further prohibit the use of plastic bags six months later
Joseph said during that time the ministry will be working with partners in the private sector to find alternatives.
He said several entities have already indicated their interest to use recyclable bags which are already in use in many of the major supermarkets on island.
The health ministry said government will go as far as waive duties and other taxes to assist the major business outlets through the transition period.