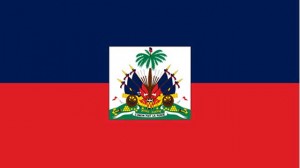 The Bahamas government says it is committed to sending 150 persons to support a multi-national force in Haiti as the Caribbean Community (CARICOM) country welcomed the announcement by Kenya it is prepared to lead such a force to Port au Prince as escalating violence between armed gangs and police is fuelling a humanitarian crisis that has displaced tens of thousands of people.
In a statement, the Ministry of Foreign Affairs said that The Bahamas would send the personnel to Haiti as part of the multi-national force "once authorised by the United Nations Security Council.
"We now urge the passing of a UN Security Council Resolution in support of this force," the statement added.
Gang warfare has increasingly plagued Haiti since the 2021 assassination of President Jovenel Moïse and many service providers have been forced to close, leaving a growing number of people in this country of 11.45 million without access to healthcare, food, education and other basics.
In a statement over the last weekend, Kenya's Foreign Minister, Alfred Mutua, said his country's commitment is to deploy a contingent of 1,000 police officers to help train and assist Haitian police restore normalcy in the country and protect strategic installations.
US Secretary of State Anthony Blinken welcomed the statement from the African country, adding that Washington was looking forward to working with partners of Haiti to advance this process successfully, including through a UN Security Council Resolution authorizing a multinational force to Haiti.
In its statement, the Bahamas said it was looking forward to working with Kenya and other partners in Haiti to assist in efforts to bring about peace and stability.
"We appreciate that this is, as the Kenyan Foreign Minister Alfred Mutua stated, a decision to, "[stand] with persons of African descent across the world, including those in the Caribbean, and aligns with the African Union's diaspora policy and our own commitment to Pan Africanism.
"We also look forward to cooperating with hemispheric partners including the United States and Canada," Nassau said, adding that the Bahamas will continue to support the CARICOM led Eminent Persons Group, which includes former Bahamas prime minister Perry Christie and his colleagues Dr Kenny Anthony of St Lucia, and Bruce Golding of Jamaica, and the Organization of American States' Haiti Working Group chaired by Trinidad and Tobago.
"These regional and Diasporic approaches to addressing insecurity caused by gang violence are critical to creating a safe space to foster political consensus and to restore democratic order."
Last year, Haiti's Prime Minister Dr Ariel Henry, sent an urgent appeal to the UN asking for "the immediate deployment of a specialized armed force, in sufficient quantity" to stop gang warfare.
Last month, United Nations Secretary-General Antonio Guterres appealed to the UN Security Council and major potential contribution countries to act fast to create the conditions for the deployment of multinational force to Haiti.
Guterres said that a UN expert's estimate that Haiti needs up to 2,000 additional anti-gang police officers is no exaggeration.
Last month, CARICOM leaders at their summit in Trinidad and Tobago "expressed "grave concern over the deep humanitarian, security and governance crisis," in Haiti.
Meanwhile, efforts continue to rescue an American nurse, Alix Dorsainvi, and her young daughter, who were kidnapped over the weekend.
The Christian organisation Dorsainvil works for, El Roi Haiti, has released a photo of her smiling happily with her arm around her husband but provided no details about the mother and their daughter.
Dorsainvil was providing medical care in El Roi Haiti's small brick clinic late last week in a gang stronghold of the country's capital, Port-au-Prince, when armed men burst in and abducted her.
They have since demanded a one million US dollar ransom.