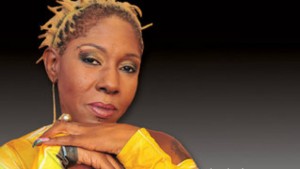 An autopsy performed Monday at Trinidad's Forensic Science Centre in St James by pathologist Dr Eslyn McDonald-Burris revealed that 51-year-old Journalist Marcia Henville was beaten about the head resulting in blunt force trauma, stabbed with a sharp instrument to the lower area of her neck and upper back, and her throat was slashed with a sharp instrument before she was set on fire.
The well-known journalist was host of the gritty television series Point Blank aired by CCN TV6.
Last Saturday, Henville's body was found burnt in a fire confined to the bedroom of her St Augustine home which she shared with her two children and husband.
According to police reports, at around 5.30 a.m., residents of Fidelis Heights heard loud arguments coming from Henville's townhouse. A short while later, residents heard a loud explosion and observed smoke coming from the bedroom of the home and contacted the police, fire services, and the Emergency Health Services.
Fire officials from the Tunapuna Fire Station responded within minutes and were able to confine the blaze to the bedroom of the home where Henville's body was found.
Her husband is currently a patient at the Eric Williams Medical Sciences Complex in Mt Hope under police guard. He was said to have jumped out of the second-storey bathroom window when the fire started and sustained first-degree burns to his arms and legs.
However, following the autopsy report, he is expected to be further questioned by homicide investigators as the incident has been classified as a murder.
Henville's two children, Chioke, who is 20, and Nikeiya, 16, were also home at the time of the incident but uninjured.
Henville was scheduled to file divorce papers this week as confirmed by a Facebook post from Henville's attorney, Fulton Wilson, who took to social media last Saturday to express outrage over the incident.
'THIS WAS NOT AN ACCIDENT'
At the Forensic Science Centre yesterday, Henville's close friend Stephan De Shong said
"Just as I suspected. This was not an accident. Marcia was a woman of justice and I hope now that the truth has come out there will be justice for her. There are certain things I know, certain things she would have told me, certain messages she had sent me, which I believe is linked to this. But that's all I want to say on that at this point because I don't want to jeopardise anything."
He said he knew Henville for over ten years, having worked with her at Gayelle and TV6.
He described her as a caring, loving, "down-to-earth woman" who would do anything to assist persons who were in need. However, he said what really drew them together, and closer to their fan-base, was their belief in God.
"What drew us closer together was our faith in God. Many people may not know this, but before any shoot (for the programme) we would pray first for guidance and protection and we built that kind of relationship with one another first, and then from there with the communities. I remember one time we went to Sea Lots just to check out the block and we were talking to a fella from the area and he watch us and say sometimes he does feel to just shoot them media people. But she got him talking to us, hearing out his problems, and by the end of that conversation it went from wanting to shoot the media to him realising what we are about. That in turn led to him trusting us and calling on us for help about situations where Sea Lots residents experienced injustice. That was the kind of woman she was," De Shong recalled.
Verna St Rose-Greaves, who was at the centre to support Henville's family, said Henville suffered a "painful, horrific death" which she did not deserve.
"We just have to try to get through this and give the children the support they need and that's it. At this point I can't say what is the next step. We still have to process what we have learnt today first," St Rose-Greaves said.
Rhona Rochard, one of the last persons to speak to Henville on Saturday, said she was still trying to come to terms with the incident.
"I've known Marcia since she first came to Trinidad to live some 20-something years ago. She was an only child, and both her parents are now deceased. But she lived for her children, she did everything for them and she loved them fiercely. In fact, Marcia was love. She walked love, talked love, her every action was loving in nature. She was love.
"On Saturday morning after midnight, she came and did an interview with me at the Calypso Palace in Morvant. That was the last interview she did before she was killed and she was just so excited about it, because she wanted to get the word out about the calypso tent in Morvant. Our last words were we have to do lunch…we have so many things to do and discuss later in the week but that time never came," Rochard recalled.