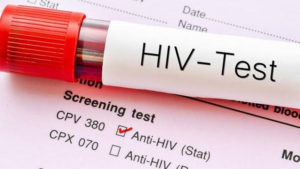 The present estimated number of persons in St. Kitts and Nevis living with HIV, and are aware of their status, stands at 172, however less than 50% are accessing Anti Retro-viral Therapy.
Speaking on the occasion of World AIDS Day, observed globally on Dec 1, Junior Minister of Health Senator Wendy Phipps shared the national statistics and latest data as they relate to HIV/ AIDS.
"As of November 30, 2019, there were 12 new cases diagnosed, of which only 5 cases are on ART. It should also be noted that 6 of these cases are in the age range of 20-29 years. The present, estimated number of persons in St. Kitts and Nevis living with HIV, and are aware of their status, stands at 172, which represents 88% of the estimated population of persons living with HIV.
"A total of 82 – or 49% of persons diagnosed with HIV are presently known to be on ART.
Some 49 of the 172 persons living with HIV are presently virally suppressed. 5) Healthcare services re: the prevention of HIV, Tuberculosis and Sexually Transmitted Infections are available at 19 sites in the Federation. These include health centres, hospitals and private doctors' offices. The national prevalence of HIV is higher in certain key population groups, such as men having sex with men, transgender individuals, and sex workers.'
A total of 6 HIV-related deaths have been recorded thus far for 2019, which the Minister said is in line with the national, annual average of such deaths over the past 3 years. She noted however that the Ministry of Health has recently embarked on a number of initiatives to improve the national statistics.
"It is evident from the preceding list of statistics that we must do much more at the national level to improve our HIV/ AIDS statistics. As such, the Ministry of Health has recently embarked on a number of initiatives to assist in this endeavor. They include an increase in the number of laboratory technicians to handle testing loads; the recruitment of a Case Manager and additional Health Educators assigned to the National HIV/AIDS Program; the roll-out of the electronic case based surveillance system; and the improved engagement and support of CSOs to assist with public education, reaching vulnerable groups, and increasing advocacy for those who are affected by HIV/AIDS."
She said it is imperative that authorities do everything in their power to ensure that all infected persons receive life-saving treatment after confirmation of their status through testing. Moreover, she said, testing is particularly important for those groups most at risk of contracting HIV, including men having sex with men, intravenous drug users, commercial sex workers and their clients, persons who are in prison and transgender individuals.
World AIDS Day 2019 is asking the question Do you know your HIV basics?
According to UNAIDS' Global HIV & AIDS statistics, 37.9 million people globally were living with HIV as at the end 2018- 36.2 million adults and 1.7 million children under the age of 15 years.
24.5 million accessing antiretroviral therapy as at the end of June 2019.
The agency further reports that as at the end of 2018, 770, 000 people had died from AIDS-related illnesses and some 1.7 million people had become newly infected with HIV, representing a 40 % reduction since the peak in 1997.
UNAIDS estimates 79% of all people living with HIV knew their HIV status and about 8.1 million people did not know that they were living with HIV.
According to the agency, every week, around 6000 young women aged 15–24 years become infected with HIV. Young women aged 15–24 years are twice as likely to be living with HIV than men.
Taking a look at the regional HIV/AIDS statistics, UNFPA, the United Nations sexual and reproductive health agency, says as a whole, the Caribbean is facing a generalized epidemic as HIV/AIDS is well entrenched in the region, with a national prevalence of at least 1% in 12 countries.
UNFPA is reporting that the Caribbean has the highest incidence rate of reported AIDS cases in the Americas, with between 350,000 and 590,000 Caribbean people living with HIV/AIDS. The agency says the region has an adult HIV prevalence rate between 1.9% and 3.1%, second only to Africa (7.5% and 8.5%).