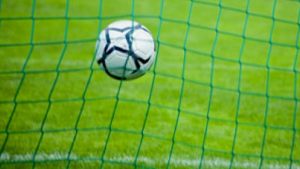 ST JOHN'S, Antigua (CMC) — Antigua and Barbuda rebounded from a 0-3 thrashing from Curacao last week to pull off a 2-0 win over Puerto Rico in the third round of the ScotiaBank Men's Caribbean Cup match at the Antigua Recreation Ground on the weekend.
Goals from striker Peter Byers and substitute Stefan Smith, on either side of the break, fired the Benna Boys to victory and a chance to qualify for the final round of the CFU Cup and a place at next year's Gold Cup.
The Antiguans must now await results from the next leg of matches this week to know if they will advance to the next round as the best overall second-place finishers.
Byers put Antigua ahead in the 43rd minute when he pounced on a ball which rebounded after Puerto Rico's goalkeeper Matthew Sanchez failed to hold onto a freekick from some 18 yards out.
The home side added to their advantage four minutes from regulation time when Smith picked-up on a low pass on the edge of the six-yard box to tap home from close range.
Playing without their charismatic midfielder Joshua Parker and forward Dexter Blackstock, both based in England, Antigua & Barbuda were more attacking in the second half.
However, they failed to hit the back of the net in the early stages of the half even after scoring opportunities were created.
Meantime, an extra time brace from substitute Ivanildo Rozenblad inspired Suriname to a dramatic come-from-behind win over rivals Guyana at the Andre Kamperveen Stadium in Paramaribo.
The Surinamese prevailed 3-2 after 30 minutes of extra time following a 1-1 deadlock in regulation time.
Marcel Barrington put Golden Jaguars ahead five minutes into normal time with a low right footer from the top of the box.
Mitchell Kisoor equalised after capitalising on a blunder in the 12th minute of the second half to set up the gripping extra- time contest.
Suriname grabbed the lead with two minutes remaining in the first half of extra time when Rozenbald tapped into an open goal after receiving a ball from the left flank.
Four minutes into the second period of extra time Rozenbald struck again, rifling his second goal past goalkeeper Kai Lyle at the near post.
Jaguars found a consolation goal a minute from full time when Lyle, left his goal to head in a corner kick, his first goal for Guyana in his first outing.
In other CFU third-round matches at the weekend, French Guiana beat St Kitts and Nevis 1-0, and Martinique defeated Dominican Republic 2-1.